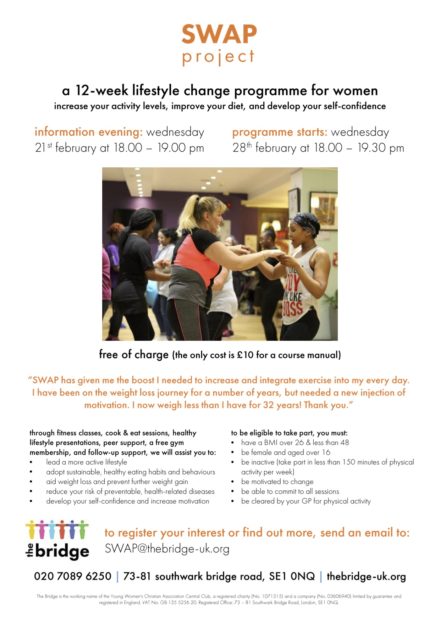 SWAP is a 12-week women only lifestyle modification programme, supporting women to lead more active lives and adopt sustainable, healthy eating habits and behaviours.
SWAP is designed for inactive women with a BMI of 26 to 48, and the programme consists of cook and eat sessions, physical activity classes, participant-led presentations, and support and guidance from health professionals.
This programme is free of charge, and all participants receive a free three-month membership for our on-site women only gym.
We have run this programme four times previously, and each programme has completed with very successful results and high attendance.