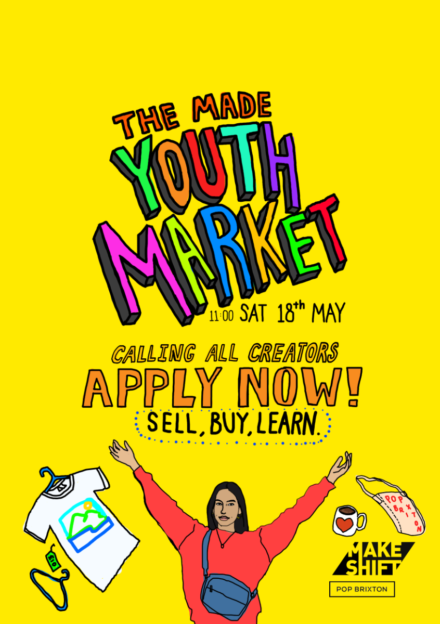 Pop Brixton is running their youth market again on Saturday and have a couple of stalls to fill.
It's a great space for young creatives and makers to showcase and sell their work. There will also be a workshop from Katie Jones on the day for participants. Its a great space to trade and learn in a supported environment so we're really excited to develop the market and support exciting young talent.
There is a sign-up form here.
Thanks!
Bayo Obasaju
Social Action Manager
Hear about new free events, workshops, programmes and opportunities first
Pop Brixton
49 Brixton Station Road
London SW9 8PQ
E: bayo@popbrixton.org