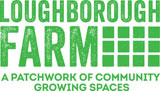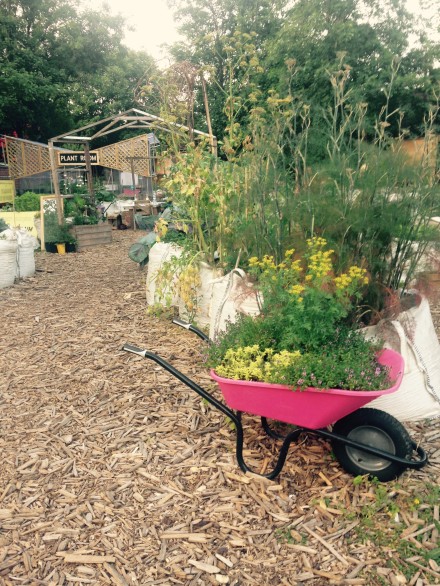 Loughborough Farm began in August 2013 and has been growing ever since. The vision was to create a patchwork of community growing spaces on pieces of derelict or underused land. Our main site is on Loughborough Road where we produce food throughout the year for our volunteers, local residents and The Platform Cafe, our community cafe.
Volunteering
We currently run 3 weekly growing sessions with restricted numbers due to the pandemic. Send an email to loughboroughfarm@gmail.com if you want to join. All volunteers need to attend an induction and Health and Safety session before joining.
Everyone is welcome, even if you have no growing experience, but children and young people (under 16) must come with a responsible adult.
Our sessions are currently on:
– Tuesday: 1:30 – 3:30 pm
– Thursday: 1:30 – 3:30 pm
– Saturday: 1:30 – 3:30 pm
We grow food collectively, rather than people having individual plots, but all our regular volunteers get to take home a bag of food at the end of a session.
Farm market
Our Farm market is on the first Saturday of every month. 11 am to 3pm outside the Farm. We sell plants, fresh produce when available and sometimes other locally produced products.
We also run occasional pop-up market stalls at local GP surgeries and other locations.
Newsletter
We send out the latest Farm news and other local information weekly via email. If you wish to be added to the Loughborough Farm email list please email: loughboroughfarm@gmail.com
You can also check out our event postings page or our noticeboard outside the Farm gates.
Two of our longstanding volunteers initiated projects: these are Wish You Were Here and The Platform Cafe.
Wish You Were Here
This project puts well-being at its heart. It works with 3 GP surgeries, the Harbour Recovery Centre and a local supported housing project. It aims to benefit people's wellbeing by encouraging them to become involved with the Farm.  To contact Wish You Were Here, email Karen Hooper at ohooperk@gmail.com
The Platform Cafe, 2 Ridgway Road, SW9 7AH (opposite the Farm).
Currently open for healthy vegetarian meals and takeaways made with fresh Farm produce, donations from local gardens and allotments, as well as surplus delivered by City Harvest. Local chefs celebrate the diverse food cultures of Loughborough Junction. We hope soon to get back to running workshops and renting out our space for supper clubs and events. If you'd like to volunteer or get involved, please email: platformcafe.lj@gmail.com or call 07593265647.
LJ Works
The Farm is at an exciting phase in its development as our main site becomes part of the new LJ Works development. We were given permission to grow on the land temporarily but we will now be able to stay on-site for at least 20 years. Lambeth council successfully received grant funding from the Mayor of London's Regeneration Fund to build a variety of affordable workspaces for local people on the site. The final work is due to start in early 2022 and, hopefully, we will all be able to access the new building in the early summer.
https://www.lambeth.gov.uk/housing/regeneration/loughborough-junction-masterplan/lj-works
Contact
Main Loughborough Farm site: Loughborough Farm, Loughborough Road, opposite Wyck Gardens, SW9 7EL Farm Project Coordinator Emily Myers loughboroughfarm@gmail.com. Or call Anthea Masey 07799 621582
Farm video
See photos of our work on the farm on our Flick pages here and here.