Our volunteers are often making delicious food, sometimes onsite using the pizza oven, as well as at home to bring to the farm to enjoy round the table.
Here's the ingredients from one of Charlotte's delicious tarts.  Many volunteers were asking for details of how she made it.  It was that good!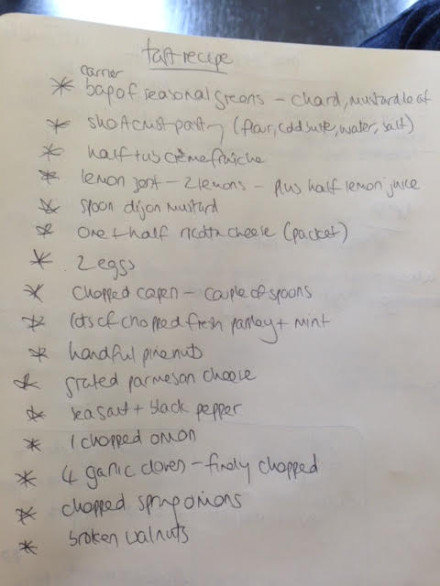 Here's a photo of some of volunteers enjoying tea and cake after a Loughborough Farm session at the big table.  The big table was made by our Loughborough Farm DIY team.