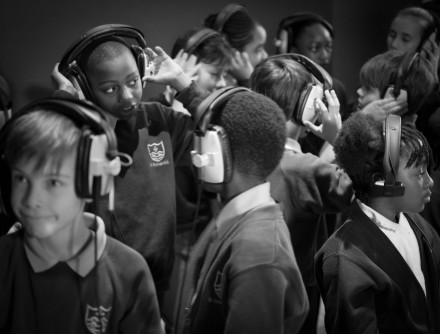 Loughborough Junction has been immortalised in music thanks to local artists and performers. Walter Reed of the 7 Bridges art project has encouraged locals to write and perform songs about Loughborough Junction using the 7 Bridges as a platform to make music.
Loughborough Junction Song
Most recently a song has been made about living in and around Loughborough Junction, a song recorded telling the story of the development of the area over the past 150 years. A truly collaborative affair that draws on local talents including song writer Ben Hughes, poet Jim Belben, local folk violinists Catherine and Kitty, the choir of St Saviours school and the Cambria pub choir. The song has been performed at a number of local events. The project is being recorded by a film crew with a view to it being the subject of a TV documentary. The brief is to say something more about Loughborough Junction and in particular what it could hold for the future. There will be a recording session on the XLP mobile studio bus at the Marcus Lipton youth project in the Spring – spoken word, vocals – riffs and ideas are welcome.