Have your say on proposals for a new Dogs Public Space Protection Order in Lambeth
We've launched a new Dogs Public Space Protection Order consultation and want Lambeth residents to have their say on our proposals.
Following a big rise in dog ownership, in part because of Covid-19 restrictions, Lambeth Council is consulting on a series of proposals that aim to keep everyone safe from the minority of irresponsible owners.
The proposed Public Space Protection Order seeks to tackle anti-social behaviour with dog-free areas, a maximum number that can be walked at once and the power to instruct a dog owner to put their pet on a lead.
Next steps
If adopted the protection order will apply across Lambeth, alongside some additional proposals, that would see extra restrictions applied to certain areas. This includes play areas, memorial gardens, community gardens, cemeteries, wildlife areas and sports pitches. The move is in-line with several other London boroughs.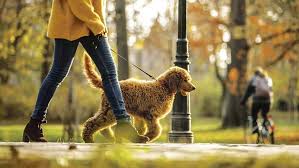 Have your say
Visit the Lambeth website to have your say by completing our short survey.
The consultation is running from 13 February to 26 March.