Emily is moving on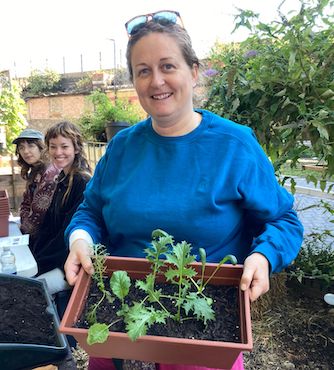 A few words from Emily:
"After working at Loughborough Farm since the beginning I feel very sad to say goodbye, but felt it was time to move onto my next steps. It's been an epic 9.5+ years with so many memories of people, events and growing. It's been great to meet so many different peoplefrom all walks of life to grow an equally diverse range of veg. The people we've connected with at the Farm over the years have brought their uniqueness, skills and ideas to help create connection and community that I feel honoured to have been part of.  I will miss the cake, but even more so the people and space that make the Farm a great place to be every week."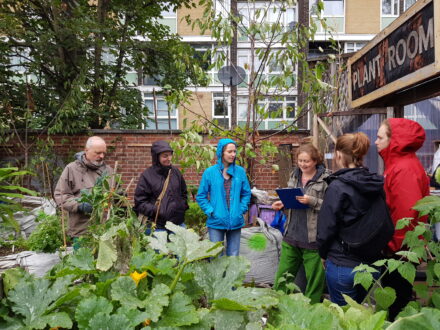 Karen Hooper,  long time colleague and leader of the Farm's Wish You Were Here project has collected memories from many of those learnt about growing and much more, working alongside Emily:
It is with sadness we bid goodbye to Emily… moving onto pastures new after nine+  inspiring years growing vegetables, people and Loughborough Junction's place-making vision. "A huge thank you to Emily for allowing us to be part of such a great project. We've learnt a lot with you!" says Sonia A who with son Ruben (now 15) helped at the early years' markets, when veg was grown in 100 builders' bags.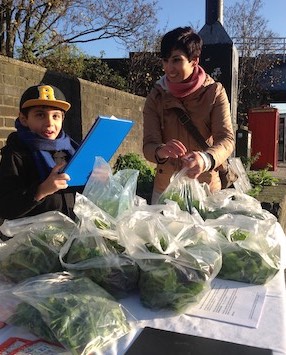 Emily's attention to detail, from care of the tiniest seed to our planet's future has kept us on our toes and our hands in the soil…Not just at the farm but putting the
style back in Styles Gardens, tomatoes in Loughborough Estate, the hip hop gardener at Marcus Lipton, the community orchard, Moorlands estate to name but a few… "Thank you Emily for educating us about farming," says Eloise, involved in the Garden Museum's Sowing Roots: Caribbean Garden Heritage in South London project. "Emily is always calm and loves everything green and her spirit boosts my energy," adds Dorrel. "We will miss Emily too much," says Ibtisam "we learned a lot from you and I enjoyed volunteering in this farm, with your efforts we are working together without discrimination…"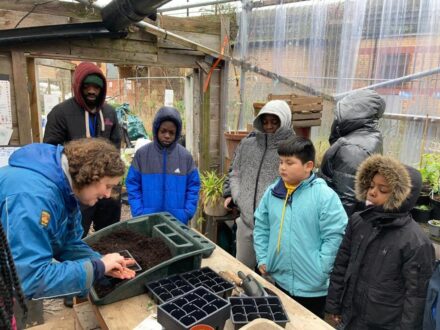 All have benefitted from interesting, useful and wonderful sessions, she says, thanking Emily for her patience and "your honourable personality. I wish you will succeed in this new position and new steps…" 
Ramesh came to the farm when other volunteering proved too demanding after he was in hospital with his mental health and his  physical health deteriorated.
"…what makes me keep going there is that Emily knows I'm not able to do physical work on some days but she has told me time and again to come down even if it's just to be there for having a rest amongst people… I will miss Emily's inherent welcome and kindness… I will miss a truly nice person." 
Feedback from both old and new skool heralds Emily's sense of fun (don't forget the slug traps, the Christmas glasses and those dance moves:-)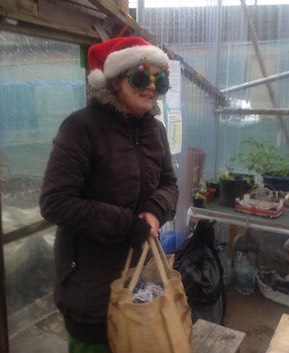 "I remember how much she lived laughter yoga on Zoom with Zeenat," says Sue. "It brought out her playful side – she was always incorporating fun and humour into bringing her sock puppet alive. Lovely to see." 
Sock it to 'em Emily!