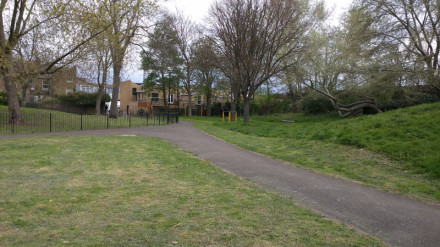 LJAG has played a primary role in setting up a friends' group for the Elam Street Open Space, which is the small park that runs between Gordon Grove and Lilford road in Loughborough junction.
The group was established in January 2014 and meets monthly on the last Wednesday of every month in the park, or in the nearby Hero of Switzerland pub when the weather isn't cooperating.
There are only a small number of dedicated members at present but they are eager to welcome friends and neighbors to join them in helping to make the open space nicer for all.
If you would like to get involved email [email protected]
Find out more at elamstreetfriends.wordpress.com or keep up to date with the group on Twitter by following @elamstfriends