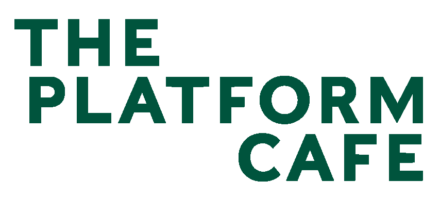 Front of House / Barista    
The Platform Cafe is a community kitchen and event space in the heart of Loughborough Junction. We prepare healthy vegetarian meals using surplus produce and vegetables grown at our neighbouring community garden, the Loughborough Farm. We'll be serving speciality coffee from local roastery and social enterprise Old Spike.
As the café reopens after a four-month closure, we are looking for someone with hospitality experience to join our welcoming and friendly team. We'd love to work with someone with a high level of customer service, warmth, enthusiasm, a strong work ethic and a love of good food and good coffee.
If this sounds like you, please send a short cover letter and a copy of your CV to platformcafe.lj@gmail.com and feel free to ask if you have any questions about the role.
Responsible to: Cafe Manager
Approximate working hours: 2-3 days a week – can be flexible
Location: The Platform Cafe, 2 Ridgway Road, Loughborough Junction, SW9 7AH
Pay: London Living Wage £11.05
Duties includes:
Preparing coffee and other barista-made drinks
Assist with daily operations of the café
Following Health and Safety procedures
Supporting head chef with daily food preparation
Processing food surplus and deliveries
Setting up the cafe for opening
Closing the café
Clearing, cleaning and washing up
Preparing drinks and plating up meals
Managing the phone to take lunch orders via Whatsapp
Distributing meals around the neighbourhood by cargo bike (not essential!)
Customer service
Operating the till
Reporting any issues to the Cafe Manager
Promoting the café, its ethos and values
Instagram: @platformcafe.lj
theplatformcafe.org