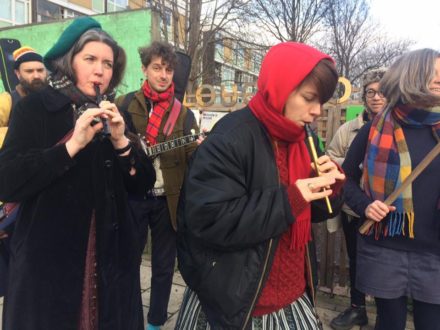 Come and join us to bless the trees in the community orchard. Dance and sing to the tune of the Campaign for Real Wassail minstrels to bring in a good harvest.
The word 'wassail' comes from the Anglo-Saxon phrase 'waes hael', which means 'good health'. Originally, the wassail was a drink made of mulled ale, curdled cream, roasted apples, eggs, cloves, ginger, nutmeg and sugar.
We will be celebrating with hot spicy apple juice and mind apples as well as apple themed cakes, pies and puds. If you'd like to bring something to share we would thank you.
Assemble at farm gates to join the procession and feel free to bring along instruments or something to make a celebratory noise.