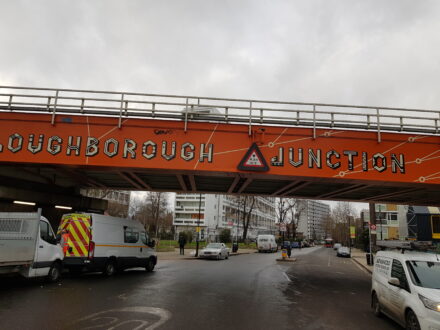 Loughborough Junction is one of central London's forgotten corners. It sits between better-known Brixton, Camberwell, Herne Hill and Kennington but has its own distinct character characterised by the many bridges and railway viaducts that cut through the neighbourhood. It has Victorian housing, large council estates, three small parks and lots of car repair and creative businesses working out of the railway arches. We love Loughborough Junction; it is our home and it is our vision to make it a great place to live and work.
Our mission
We involve the community in projects which bring people together, reduce isolation and increase understanding and trust. We are making the area greener and healthier and a better place for children to grow up. We organise events and push for better transport and public spaces and use art to inspire a sense of pride.
We promote and raise the profile of Loughborough Junction with local, regional and national decision-makers, and form strategic partnerships with statutory bodies, community organisations, schools and businesses.